Ozclix.com Directory Advertisers T&C's
Ozclix.com is a low cost paid online advertising/directory format for businesses operating in Australia. It is Owned and Operated by Australian registered business Online Developments. ABN: 65661708320
*Updated terms effective Apr 24 2017
The yearly fee per listing is $27.50 in Australian Dollars....that equates to under 8 cents per day.
What do you get for $27.50?
You get a full page listing for your business in a mobile (and desktop)  friendly searchable Australian Owned and Operated Business Directory.
You can edit your listing(s) any time after logging into your account (at no extra charge).
You get to include a picture in your listing relating to your business (at no extra charge).
Most listings in the directory are listed in major Search engines.  This reinforces your business digital footprint.
Collective additional exposure online through paid digital advertising, social network exposure, and word of mouth.

Registration:
Registration to Ozclix.com is free.
A valid email address is required and will have to be validated before you can access your account and create listings (an email will be sent for new registrations with further instructions).  Payment is not required to register for an account. If you dont get a confirmation email within a few minutes, check to see if the confirmation email has been sent to your junk/spam folder.  If it has, please mark as 'Not Junk' and set emails from Ozclix as safe.  We do not spam, with the exception of automated notification emails relating to your listing, all other emails are manually generated.
Ongoing registration is conditional on the registrant remaining in good standing with Ozclix.com by ensuring that listings are completed in accordance with any advertising requirements required by law and ensuring that content is relevant to their business.
Ozclix.com reserves the right to cancel or suspend any registrant for any reason, with or without notice.
If you would like to permanently cancel your registration with Ozclix.com, use the contact page and supply us your details as well as your intentions.  We will send an email to the email address listed at the time of registration to confirm your intentions before cancelling your account.

Listings:
You must be a registered user to create a listing.  It is free to create a listing and make modifications to your listing (but is not public until we approve your listing and your listing fee is paid).  You only incur a cost when you are ready for your listing(s) to go live to the public directory.  Your fee allows your listing(s) to remain live and searchable in the Ozclix.com Directory for 12 months.
One listing per business per locality is generally permitted unless you own more than one of that business in the same locality or if the listings are reasonably dissimilar from each other in copy.  It is the registrants' responsibility to ensure that the details entered into listings are correct and conform to relevant advertising standards (licence number displayed etc.) for your industry required by law..
You are able to post 1 picture with your listing.  This feature is optional at no extra charge.  Ideally a pic of your business. logo or letterhead will help identify your business.
Your listing also includes a map function so users can locate your business.  Your listing link can also be shared with clients and friends so they can easily see where your business is located and save it for future reference.
The registered user can edit, add and remove their own listings as required..... a fee is only charged for new additional listings linked to your user account.  There is no fee to edit your own listings.  There is however no refund if you choose to delete your live listing(s).

How Does It Work?
After you have created an account (and logged in), select the button to create your listing.
Once you have created a listing and you are happy with it to go live then submit it.
You will receive an email to validate your listing. VALIDATE YOUR LISTING by clicking on the required link supplied in your listing email notification.
We get a notification each time a new listing is created. If approved for publication we will send a paypal invoice from our registered business (Online Developments) to your registered email within 24 hours.  You will have 7 days to pay for your listing. Once paid, we will set your listing to go live for 12 months (normally within 24 hours).
If your listing is not approved you will not get an invoice and you may or may not get a notification explaining why.
If the requested listing fee for approved listings has not been paid within 7 days from notification then your unpublished listing will be deleted (if no other listings are connected to that user account, then that user account may also be closed and deleted).
Please make sure that details supplied in your listing are accurate and correspond with contact details on your website.  Any ABN supplied will also be cross checked against public resources.
NOTE: Registrations using emails from general email suppliers ie yahoo.com or outlook.com etc will be deleted due to the huge volume of spam we have to sort through on a regular basis.  Please register with either your own business email or a local trusted telco email.
Ozclix.com accepts no responsibility for messages of enquiry sent by users to your business provided in your listing. If you need to update/edit your listing details, you may do so after signing into your ozclix account,
' Please Note: All Listings are moderated before going live.  This process can take up to 24 hrs.  Listings that ARE NOT current and correct or do not meet reasonable guidelines (verifiable contact and location) may be deleted or not approved for live listing. Listings may be modified by us to ensure that details are correct at the time of going live.  Listings may also be reviewed at various intervals to ensure that details are still correct and may be altered if required to maintain expected standards of the directory.
For your security do not send your credit card details.
We will not personally process any payments on your behalf.
We will only use PayPal Invoices to initiate and process Listing Fee payments.
We do not have access to any of your Financial/Credit Card details.
Any personal/financial information supplied during the invoice payment process is handled directly by PayPal.
Ozclix.com reserves the right to cancel, suspend or edit any listing as it see fit.
Users who maliciously chargeback payments though paypal will be banned, have their user account deleted, all listings deleted, IP addresses will noted and blacklisted. If you have a genuine issue that needs addressing, contact us to resolve it.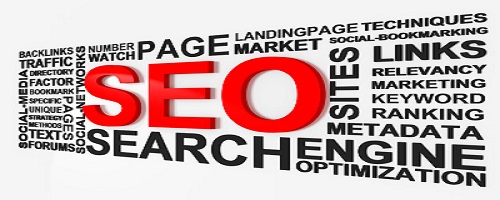 ARE YOU AN SEO SPECIALIST ?
If you intend to use ozclix.com directory as part of a SEO package for your clients, it will please give us heads up via our contact page.  We can negotiate better Listing Fee rates for SEO Businesses/Specialists who supply volume listings to the directory website on behalf of their clients.

General:

Ozclix.com accepts no responsibility regards to the accuracy of listings, the actions of those who list the ads, and any offensive content that may appear in listings.  By the nature of the way the website works, almost all content is derived from registered users.  We accept no responsibility for details published by the registered users and it is their reponsibility to ensure details are correct.  There is however the option to Flag a listing if you find it is offensive or may require editing or removal.  If that occurs then we will look into any concerns you may have and address it at the earliest convenience and would like to here from you via the 'contact' link.
Ozclix.com is not responsible for any failures of 3rd party plugins used by the site and are the properties of their respective owners.  We are merely  an online advertising platform and will not be held accountable for any any actual or percieved loss of income as a result of listing in the Ozclix directory.
If you have any suggestions to improve the site, let us know.
Online Developments as owner, webmaster and operator of the Ozclix.com, Ozclix.com.au websites want to let you know that we are not actively participating in any 'list rental' schemes and will not use any registration contact details for this purpose. You may however receive the occasional email containing promotional or marketing material or notices that may be beneficial to you or your business or relating to your listing.  These will be sent from our own email accounts.  Your registered email details WILL NOT be given, loaned, or rented to any third parties.
T&C are not limited to what has been mentioned above, they are subject to change without notice.  Published details in listings are the responsibility of their resepective publishers/authors and they are subject to any relevant advertising standards as well as State and Federal Laws that apply to their respective business or service.
Follow us on Twitter https://twitter.com/ozclix01 and like us on Facebook https://www.facebook.com/ozclix for updates.  If you have any questions, check the Contact Page of this site.